Ribblesdale – A Dale Full Of Variety
We've got access to 3 great waterfalls, 3 peaks, an old lime kiln, epic views and of course – Ribblehead Viaduct.
This really is one of the finest dales – and with it being in the west, man from Leeds never get there. So we run this every year so you can get expert guidance on locations and technique.
What you'll learn…
All abilities welcome on this day out
Skills we'll help with are:-
Basics of shooting landscapes
composition
use of filters – ND grads and Polarisers
manunal exposure help – metering etc
general camera skills – 1-2-1 time with each delegate
This is a landscape workshop in one of the finest valleys in the dales, including fantastic limestone walls and 2 huge man made gems – a Hoffmand Lime kiln and ribblehead viaduct
Ribblesdale – from Settle to Ribblehead – is a limestone lover's paradise!
Our tour of this amazing western dale starts at 10AM in Settle village, where we meet in the carpark by the BP petrol station. From there we'll show you 2 amazing locations – Scalebar
Scalebar Force – the best waterfall in Yorkshire a huge Hoffman

a huge Hoffman Lime Kiln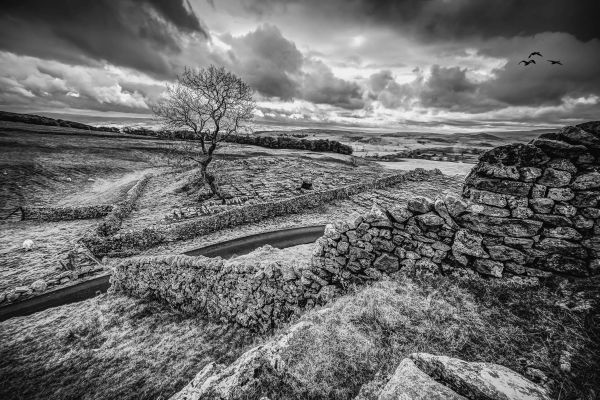 We'll probably be ready for lunch, so we can pop back the 5-minute drive to Settle to get a sandwich, or even fish and chips.
After that we'll head up the valley to a view point over the valley and towards Pen Y Gent – this is an amazing place, with limestone, walls, trees and stunning view all around
We then head on up to Horton, where we stop to get images of Pen Y Gent, with the beautiful church in the foreground.
After that we head up to the finale at Ribblead Viaduct – where we can capture the moor top train station, before walking along to the far end to capture the (hopefully) amazing sunset. Depending on time, we can get views from both sides of the amazing structure